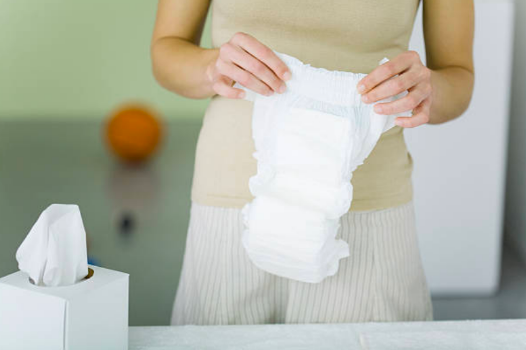 Bedwetting or involuntary release of urine while sleeping, is typical among children, but may also happen among adults or may occur at any age. Adults experiencing frequent bedwetting or waking up to wet sheets at night may feel embarrassed. However, one must understand that this is involuntary and not one's fault.
When frequent bedwetting happens among adults, it is advisable to see a doctor to know what causes it and know how well to manage it.
What causes adult bedwetting?
Some causes are not always apparent, but here a few common reasons why bedwetting occurs:
Small functional bladder. This means that the bladder size is small and always feels full even at lower volume which causes frequent trips to the bathroom. During sleep, bedwetting may occur as the person is not conscious of the need to pee.
Overactive bladder. Bladder muscles normally contract when it is time to urinate. With an overactive bladder, the muscles squeeze too often even if there is little urine. Urinary Tract Infection and nerve problems are some causes of overactive bladder.
Particular food and drinks. Some food like spicy food, acidic fruits, chocolates and caffeinated, alcoholic and carbonated drinks may cause the kidneys to create more urine.
Particular medicines. Some medications for blood pressure, mental illness, and heart diseases can reduce bladder control while sleeping.
Genetic predisposition. People are likely to have this problem if they have a family history of bedwetting.
How to manage adult bedwetting?
Talking to your doctor is the first step in managing bedwetting. Your doctor may recommend a physical examination and will likely ask about your urinary patterns and lifestyle; how often you wet the bed, how often you go to the toilet, what your diet and medications are, daily activities or how much fluid you drink every day.
Ways to manage bedwetting:
Depending on the cause, certain medications can treat adult bedwetting, like anticholinergic drugs. Anticholinergic drug is a prescription drug that can help calm overactive bladders.
Setting alarms at night would help reduce urine accidents by making sure that you empty your bladder. Change the times that the alarm would wake you up so that your body will not be accustomed to urinating at the same time every night.
Watching your diet and fluid intake can help you reduce episodes of bedwetting especially when you avoid taking too much food and drinks that may cause the kidneys to produce more urine before sleeping.
Using Incontinence products can be an immediate solution to help you sleep well at night without worrying about bedwetting.
Incontinence products:
To get overnight protection and ensure uninterrupted sleep, one is advised to wear the best-fitting overnight incontinence product. There are several products available in the market such as Caress Basic Adult Diaper; it has a super absorbent pad with Liquid Distribution Layer (LDL) that draws the liquid away from the skin keeping you feeling dry. It also has leak-guards to protect from leaks. Aside from these, Caress Basic Adult Diapers also has antibiosis to prevent bed sores as well as deodorization that neutralizes foul odor. One may also try using Caress Adult Diaper Overnight Maxi; it has the same product features of Caress Adult Diaper Basic but with longer and wider super absorbent pad providing a long-lasting and higher protection for a sound sleep overnight without the hassle of changing.
Another option available is adult underwear like Hy-Pants Adult Underwear and Secure Adult Pull-up Pants which can be worn just like an underwear. Hy-Pants Adult Underwear is specially designed for active and on-the-go individuals with light incontinence. It has a slim absorbent magic core and is breathable, allowing incontinents to wear it under regular clothing and helping them to move freely and comfortably. Another brand of an adult underwear available in the market is Secure Adult Pull-up Pants; it has the same product feature of Hy-Pants Adult Underwear but is specially designed for moderate to heavy incontinence sufferers because it has a super absorbent pad with high volume absorbent capacity for leak protection.
One may also consider using underpads like Caress Underpads. It is a cloth-like wet-proof mat with quilted channels that distribute the wetness across the pad and allow quicker absorption, preventing your mattress and sheets from being soiled.