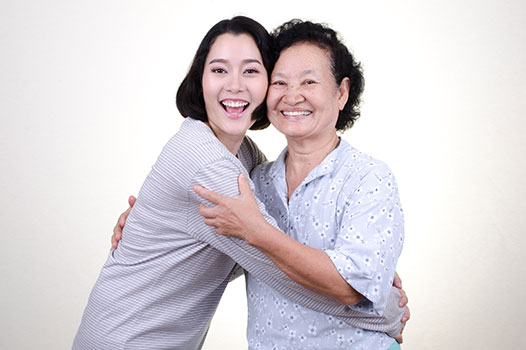 Incontinence, though not a life-threatening disease, can affect one's emotional and mental health as well as self-esteem, resulting in reduced quality of life. Often, people with incontinence suffer in silence – for them it is a sign of aging and loss of control which causes embarrassment and stops them from enjoying activities that they previously participated in, prior to incontinence.
It is important to know that incontinence is treatable and manageable. And managing incontinence is critical to maintain independence and quality of life. There is a range of sources on how one can manage incontinence; one can start consulting a physician to provide proper diagnosis and treatment options or one can start following these recommendations:
Food and fluid intake management. People with incontinence have to be particular with their diet and must avoid taking food or drink that may cause the bladder to produce more urine, such as caffeine, carbonated drinks, spicy foods, etc. To manage incontinence with your diet, it is recommended to drink just enough liquid to stay hydrated and to eat more food that can help prevent constipation, such as high-fiber food.
Pelvic floor muscle exercises or Kegel exercise. A weak pelvic floor muscle is one of the possible causes of incontinence. Kegel exercise is a known activity to help strengthen your pelvic floor muscles. To do Kegel exercise, make sure your bladder is empty then sit or lie down. Imagine that you are trying to stop urinating, hold that position for five (5) seconds and then relax for another five (5) seconds. Work up to holding the contractions for ten 10 seconds at a time and aim for at least three (3) sets of ten (10) repetitions each day.
Lose weight. Some studies suggest that excess body weight increases abdominal pressure, which in turn increases bladder pressure and mobility of the urethra that causes incontinence. Losing excess weight may be beneficial and can help improve the condition.
Quit smoking. Smoking can contribute to the incontinence problem as smokers may develop a chronic cough which can damage and weaken the muscles on the pelvic floor, resulting to incontinence. Quitting smoking can help reduce episodes of incontinence.
Bladder training. Bladder training is an important form of behavior therapy that can be effective in treating urinary incontinence. It requires following a fixed toilet trip schedule, whether or not one feels the urge to urinate.
Use of incontinence products. With all these measures that try to manage incontinence, it is still essential to make sure that comfort and quality of life are a priority. There is a variety of incontinence products in the market that help lessen the worry of accidental leakage of urine and feces. The most common incontinence product in the market is adult diaper. One may try Caress Adult Diaper Basic which has super absorbent pad with Liquid Distribution Layer (LDL) that draws the liquid away from the skin, keeping the use feeling dry. It also has leak-guards to protect from leaks.There is also Caress Adult Diaper Overnight Maxi, which has the same product features of Caress Adult Diaper Basic but with longer and wider super absorbent pad, providing higher protection for a long-lasting sound sleep overnight without the hassle of changing.
Another option available in a different format are adult underwear or adult pull-up pants like Hy-Pants Adult Underwear and Secure Adult Pull-up Pants which can be worn just like an underwear; both are perfect for active and on-the -go individuals. Hy-Pants Adult Underwear has a slim absorbent core that is specially designed for active and on-the-go individuals with light incontinence. It is breathable and has a slim fit, making it discreet to wear even under regular clothing, helping them to move freely and comfortably. Another brand of adult pull-up pants available in the market is Secure Adult Pull-up Pants. It has the same product features of Hy-Pants Adult Underwear but is specially designed for moderate to heavy incontinence sufferers; it has a super absorbent pad with high volume absorbent capacity for leak protection.
One may also consider using underpads like Caress Underpads. It is a cloth-like wet-proof mat with quilted channels that distributes the wetness across the pad and allows for quicker absorption. This prevents your mattress and sheets from being soiled
Always consult a medical professional for the right management and treatment options.