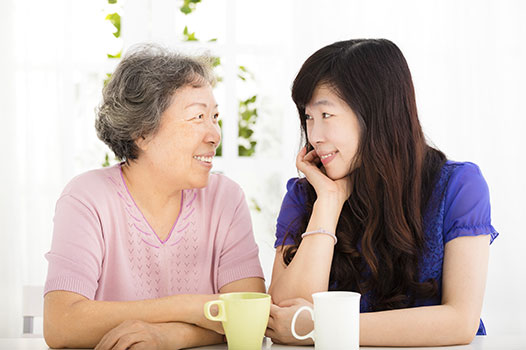 If you or someone you look after is experiencing urinary incontinence, you've probably had to deal with the consequences of them – skin irritation, rashes, and odorOne of the things preventing people with incontinence from wearing or using incontinence products is the fear of discomfort, and skin irritation, leading to possible diaper rashes. Anyone can get a groin skin rash at any age (1). Infrequent changes can lead to irritation from chemicals in urine and stool, fungal infection, or allergic reaction. Skin irritation from trapped heat or moisture, as well as skin barrier damage from rubbing, can aggravate this. Flare-ups of chronic skin conditions such as psoriasis or eczema can also cause skin problems. The rashes may be pink to red, peeling, itchy, and painful – but getting a rash is preventable with proper hygiene.
What can be done if there is a rash?
Ointments such as zinc oxide and petroleum jelly can also help improve the skin by applying to the affected area two to four times a day.
Topical treatment:

o For fungal infections, your doctor may recommend topical antifungals such as nystatin, ciclopirox, or a type of imidazole (1,3). Severe fungal infections may require oral medications apart from creams or ointments.
o If a rash is caused by a bacterial infection, a topical antibiotic may be given.

It helps to consult your physician urgently if:

o A groin rash is severe or lasts longer than three days, accompanied by a fever or flu-like symptoms.
o If they blister, peel, ooze, bleed, leak pus, or accompanied by pain, in, frequency, urgency, or dribbling while urinating or passing stool
Hygiene tips for incontinence sufferers and caregiver
Good intimate hygiene - Change diapers if they become even slightly we. Make sure to schedule an underwear or diaper or pull-up pants change schedule every four (4) hours to prevent soaking of urine and stool as it l, which can cause bed sores, skin contact dermatitis rashes, and urinary tract infection. Change diapers if they become even slightly we
Proper washing of the perineal area - It is important to gently wash the perineal area a few times a day every diaper change with lukewarm water and hypoallergenic soaps or cleansers. T, taking care to wash and wipe from front to back to avoid contamination of the urethra. Make sure the area is dry before wearing the diaper or pull-up pants.
Pat the skin dry - Patting the skin dry instead of rubbing can help prevent skin abrasions, especially if there are any existing rashes. Airflow should be encouraged by allowing the area to dry after washing and treating any rashes.
Use anti-odor incontinence products - When buying adult diapers or pull-up pants, look for ones that have an odor-reducing material in the pad or garment. This should not be fragrance-based but a material that actually prevents odor from developing in the first place. It's best to look for anti-odor diapers to block any foul smell.
Dispose products properly - Always dispose used diapers in an air-ttight pouches. When traveling or sharing a house with others, dispose of each incontinence garment in a plastic bag with a zip-style seal
Wash bed linens and clothing with white vinegar solution - When stool or urine gets on bed linens or clothing, wash them immediately. Leaving urine or stool to linger on fabrics can make it difficult to get rid of in the long run. Bleach is harsh and, though it kills bacteria, it doesn't dissolve urine crystals the way vinegar and detergents do. To make white vinegar solution, add 1 cup of white vinegar to 3 cups of water and allow the clothing or linens to soak in this mixture for a few minutes. Wash them in lukewarm water, then add detergent and launder again as you usually would
Choosing the right incontinence products
Finding an adult diaper that fits and performs well may take some trial and error. While the perfect fit should always be taken into consideration, it is most important to choose the right product that would provide both comfort and good hygiene. Settling for less quality diapers may lead to more harm than good, as it can result to skin rashes and odor. Choose for products with an absorbent pad and leakguards that wick moisture away from the skin to reduce the likelihood of a diaper rash, like Caress Adult Diaper.
Another variant one may consider is Caress Overnight Maxi Adult Diaper, specially designed for elderlies with heavy to extra heavy incontinence. It has longer and wider pad with soft cottony cover for overnight comfort, and protection from rashes and leakage providing your elderly loved ones the best care they deserve. . Ensuring that the beddings do not get soiled are spill-proof through the use of Caress underpads which is a quick-dry absorbent pad with quilted channels for faster absorption. Caress Underpads can also pull moisture away from the surface and into its absorbent material, protecting the skin from rashes
One may also try Adult pull-up pants like Hy-Pants Adult Underwear and Secure Adult Pull-up Pants; both are perfect for active and on-the-go individuals. Hy-Pants Adult Underwear has a slim absorbent pad and breathable waistband allowing one to move comforably and worry-free. It has leak-barriers to ensure leak protection. Secure Adult Pull-up Pants offer the same product feature but has higher absorbent capacity, making it ideal for moderate to heavy incontinence sufferers.
For people with incontinence, Hy Pants Adult Underwear, Secure Absorbent Underwear, Secure Adult Pull-up Pants, and Caress Adult Diapers and Underpads can help maintain better hygiene, comfort, convenience and quality of life.